Luke has made available Winter Calls Rifleman and Local Boy. If you are outside the UK please reach to us via the contacts page.
December 9, 2020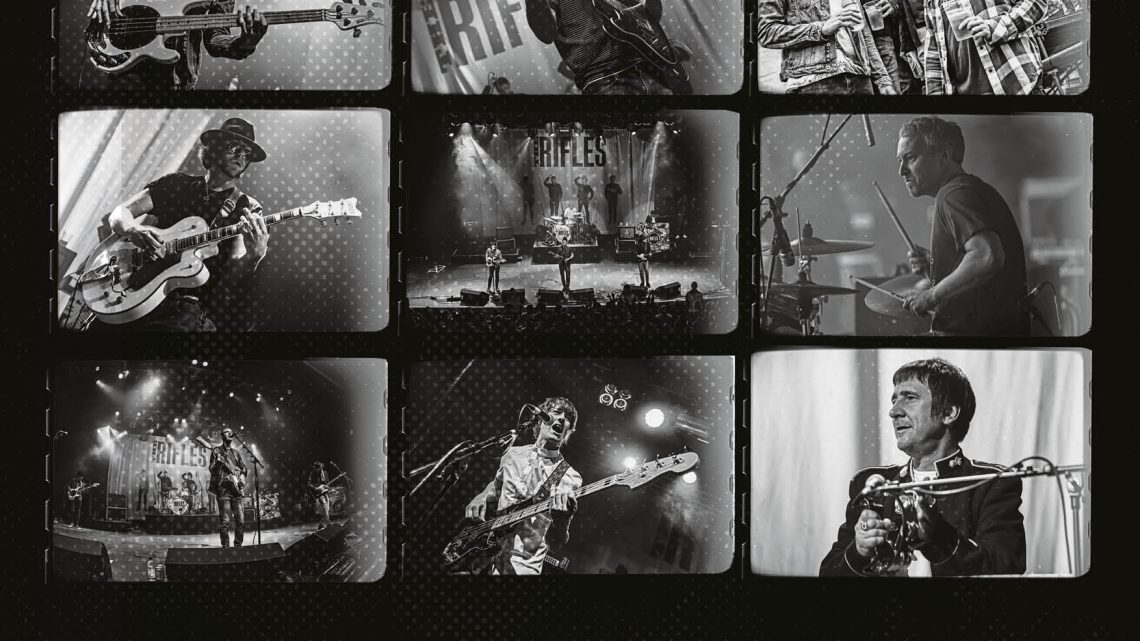 Just to let you know, here are the revised dates x
December 7, 2020
Hey Everyone Hope you are all well and have made it through this mad year without too much stress. Like everyone else I found myself with a little more time on my hands during lockdown so while working on the new Rifles album with the boys I decided to pick up the brushes and work…
December 1, 2020
Glasgow Stereo will be moved to a full band show, soon to be announced. (Tickets will remain valid)
August 3, 2020
Inspired by the sterling efforts of Tim Burgess listening parties. You can join us this Saturday at 9pm on Twitter. Just hit play to "The Great Escape" and follow #rifleslisteningparty for stories from the band and share your memories too.
May 20, 2020
Hello Everyone! I hope you're all keeping well and staying safe. I would like to let you all know that whilst at home i have recorded a full version of the acoustic track "stuck inside" which is now available on Bandcamp with 100% of the proceeds from the sale going to the National Health Service.…
May 1, 2020
Hello everyone, hope your all keeping safe and well in this current climate! We thought we would put a new little song up to listen to with that in mind. Stay safe everyone and remember what better place to be when your stuck inside than with the people you love? Keep calm and see you…
April 5, 2020
The live version of 'The Great Escape' is the second single from our upcoming album 'Live at The Roundhouse' which you can pre-order now! Click here to listen – https://TheRifles.lnk.to/LATRHTw
March 18, 2020
We are pleased to announce our first full length live album 'Live At The Roundhouse' comes out 17th April. Available on limited edition double vinyl, signed test pressing, CD + signed setlists available with bundles! therifles.tmstor.es In conjunction with this, we are also touring the UK in October/November. Pre-order the new live album for access…
March 10, 2020
Tickets are now on sale https://www.alttickets.com/the-rifles-tickets
December 4, 2019