Here are the new dates. We have had to move some shows around due to gov guidelines. We can't wait to see you all soon. x
July 5, 2021
Hey Everyone, Updated 2021 gig schedule. New Shows added (full band) are Brighton & Southend – links below. Previous Full band dates have moved to Oct / Nov. Can't wait to see you all. x  Brighton – Komedia https://www.newuntouchables.com/tickets/?product=brighton-le-beat-bespoke-presents-the-rifles-2020 Southend – Chinnery's https://www.seetickets.com/event/the-rifles/chinnerys/1851303
May 7, 2021
Pleased to let you all know, we shall be supporting one of our favourite bands, The Specials..
April 9, 2021
Following on from the success of the sold out 'Local Boy' print, a limited run of Local Boy T-shirts are now available for you to order. Get yours while stocks last! x **** All now sold out
March 19, 2021
We will be supporting The Specials, at Piece Hall Halifax on Sunday 29th August. Tickets now available here: https://smarturl.it/SPECIALSPIECEHALL
March 8, 2021
Luke has made available Winter Calls Rifleman and Local Boy. If you are outside the UK please reach to us via the contacts page.
December 9, 2020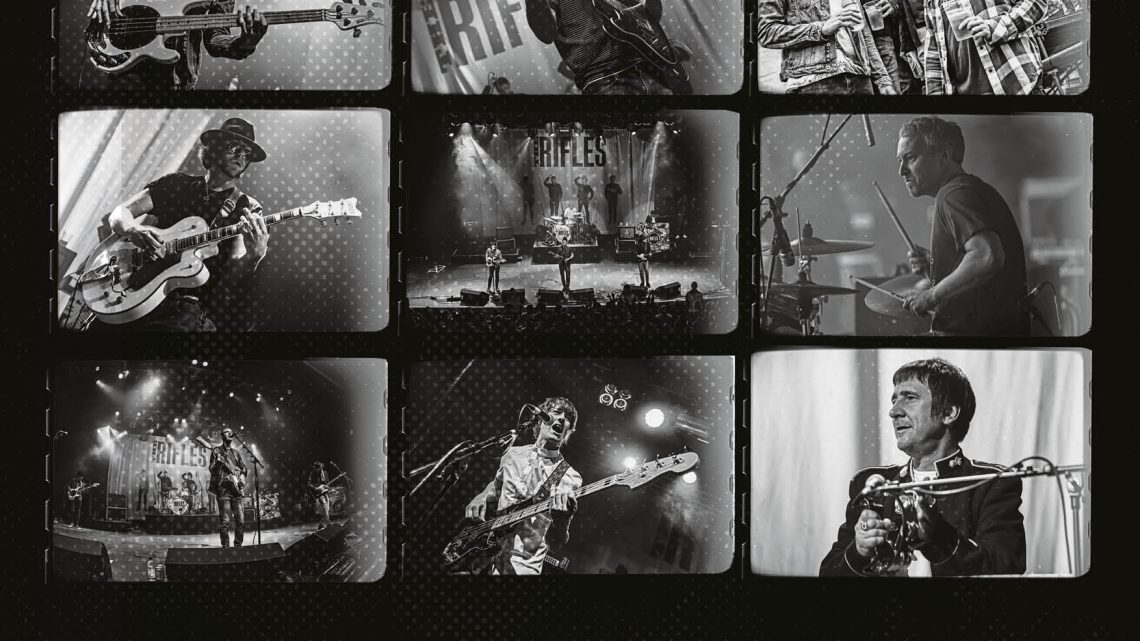 Just to let you know, here are the revised dates x
December 7, 2020
Hey Everyone Hope you are all well and have made it through this mad year without too much stress. Like everyone else I found myself with a little more time on my hands during lockdown so while working on the new Rifles album with the boys I decided to pick up the brushes and work…
December 1, 2020
Glasgow Stereo will be moved to a full band show, soon to be announced. (Tickets will remain valid)
August 3, 2020
Inspired by the sterling efforts of Tim Burgess listening parties. You can join us this Saturday at 9pm on Twitter. Just hit play to "The Great Escape" and follow #rifleslisteningparty for stories from the band and share your memories too.
May 20, 2020