We will be supporting The Specials, at Piece Hall Halifax on Sunday 29th August. Tickets now available here: https://smarturl.it/SPECIALSPIECEHALL
March 8, 2021
Inspired by the sterling efforts of Tim Burgess listening parties. You can join us this Saturday at 9pm on Twitter. Just hit play to "The Great Escape" and follow #rifleslisteningparty for stories from the band and share your memories too.
May 20, 2020
Hello Everyone! I hope you're all keeping well and staying safe. I would like to let you all know that whilst at home i have recorded a full version of the acoustic track "stuck inside" which is now available on Bandcamp with 100% of the proceeds from the sale going to the National Health Service.…
May 1, 2020
We are pleased to announce you can now purchase tickets to our tour in 2016 here: THE RIFLES SEETICKETS TICKETMASTER ALT-TICKETS LUNA TICKETS
June 26, 2015
Morning All, We can't wait to play some new tunes up and down the country (our next studio album release is in early 2016!) So here's a little tour we put together to go with the new album! All these shows are up and on sale tomorrow 26th June at 9am. Sorry it's been a…
June 25, 2015
Our stage time is 6.20 on the second stage supporting the Who at Hyde park this Friday.
June 24, 2015
We are please to announce we are headlining http://www.independencefest.co.uk Tickets on sale Wednesday 10th June! x
June 9, 2015
Includes the 5 singles 'Peace & Quiet', 'When I'm alone', 'Local Boy', 'Repeat Offender', and 'She's Got Standards'. Available now from: Amazon – http://po.st/NoLoveLostAmz iTunes – http://po.st/NoLoveLostiTunesdlx
June 1, 2015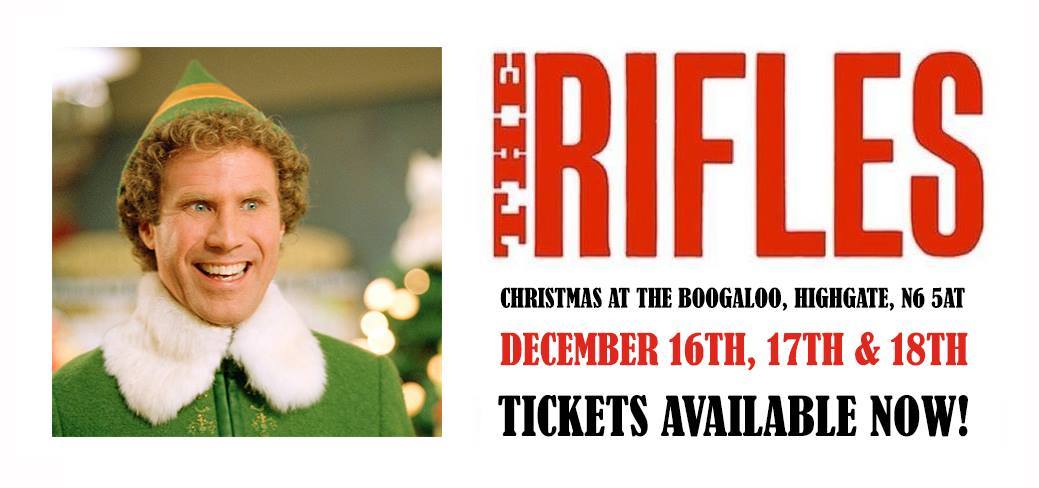 Tickets available NOW from the links below x Tuesday: www.ticketweb.co.uk/event/SGB1612 Wednesday: www.ticketweb.co.uk/event/SGB1712X Thursday: www.ticketweb.co.uk/event/SGB1812X
November 5, 2014
The Rifles Annual Christmas Party! December 16th,17th,18th at the Boogaloo. All three nights include special acoustic performances from the boys and Christmas party vibes for Everyone!
November 3, 2014